Have you ever wanted to know about Class B motorhomes? Or maybe you have looked into getting a camper van, but would like to know more about us, at Vantastic Vans, before you purchase from us? Luckily, we have a "Frequently Asked Questions" page where you can learn all that you need to know to buy one of our RVs with confidence.

One of the most frequent questions we get asked is "why should I buy a Class B motorhome?" There are multiple benefits that you can get only get when you own a camper van. For example, compared to other RVs, they are much easier to drive as well as easier to store due to the compact design, and the aerodynamic design helps increase the gas mileage you will get to decrease your travel costs.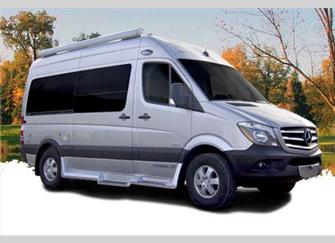 Once the decision to buy a Class B motorhome has been made, many people want to know why buying from Vantastic Vans is the way to go. First, all of our models come with our guarantee that once the RV has been delivered to you that every detail will be exactly like the description said. Otherwise, the deal is off! You can buy with confidence knowing that we have inspected everything, and you can even view pictures online and ask any and all questions you may have about the model before making any decisions.
Another reason to buy from is that we offer the largest selection of Class B models. This fact plus our competitive prices help you not only get the model that you want but for a price you can afford. Purchasing from us also entitles you to our Fly and Drive Program where we will pay for your flight to come to our dealership and not only give you all the info you need on the RV you wish to purchase but also allow you to take it for a test drive.
We want you to feel comfortable when buying one of our new or used RVs, so feel free to visit our FAQ page to learn more about us and our product. You can also contact us! We would love to chat and answer any questions or concerns you may have to ensure you get the recreational vehicle you want.