RVing doesn't mean you have to haul a large trailer or fifth wheel. Many people love to RV with truck campers and find that it's a perfect solution when you just want to hit the road, woods, or wilderness for a few days away. A truck camper stacks directly onto the bed of your truck and has the advantage of being lightweight – say goodbye to the idea of hauling heavy trailers or maneuvering large RVs! Check out our Travel Lite truck campers for sale below!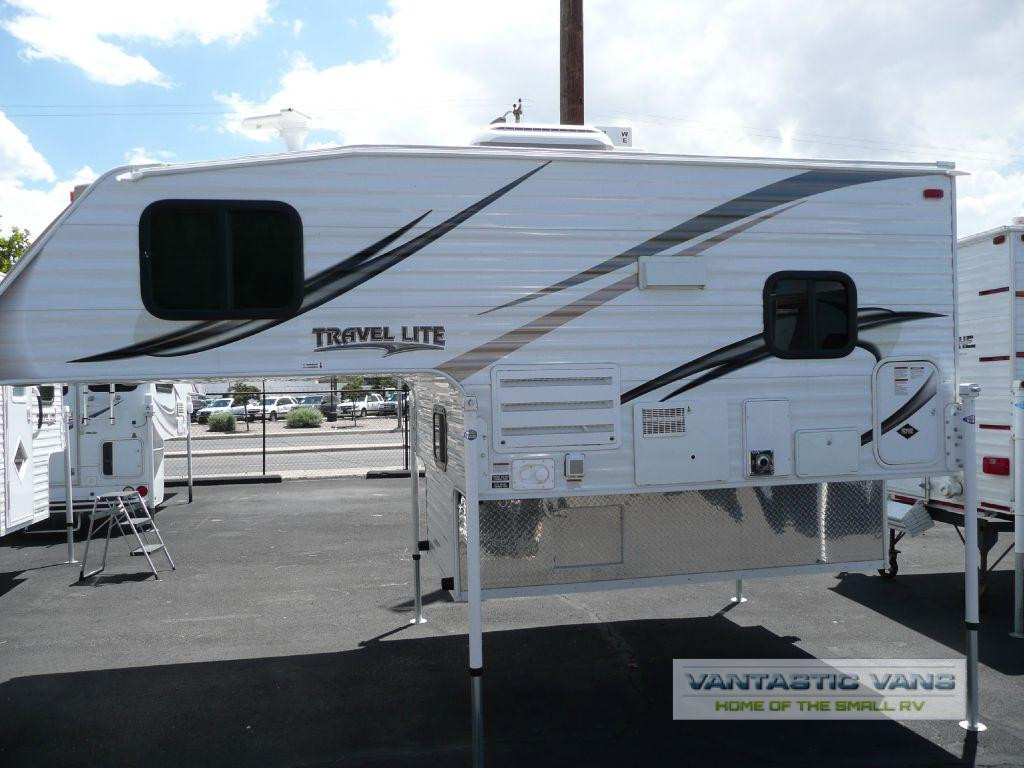 These truck campers are super light and are loaded with options that will make sure you have the fun-loving vacation you want! Whether your truck has a short or long bed, our Travel Lite truck campers for sale are the perfect combination of the amenities and comfort in a camper with the lightweight ease of a tent.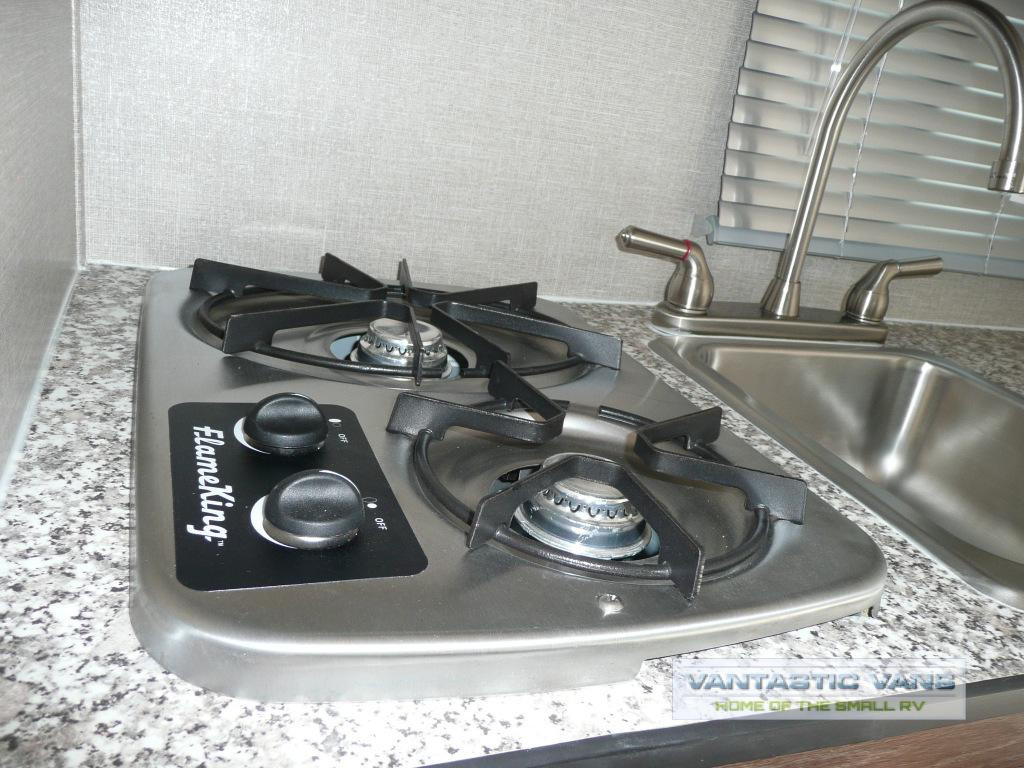 You'll find sleeping for two, a dinette, a microwave, and a two burner cooktop at your disposal in the Travel Lite truck camper. Additionally, a toilet, sink, and mini fridge make your life easier, while a 4 BTU AC, LP tank, and an exterior shower give you creature comforts while you're away for the weekend. There's even a CD player with AM/FM radio so you can enjoy your favorite tunes while the sun goes down.
We know not everyone thinks of "luxury vacation" the same. If your idea of a fun weekend getaway is heading straight into the outdoors with you and your truck, we know you'll love the Travel Lite truck camper. It's the perfect no-frills RV for the no-frills adventurer. We can help you pick something that's just right for your needs – and your truck. Don't wait too long to check out our inventory! Contact us today if you have any questions or would like to explore the options. The open road awaits!