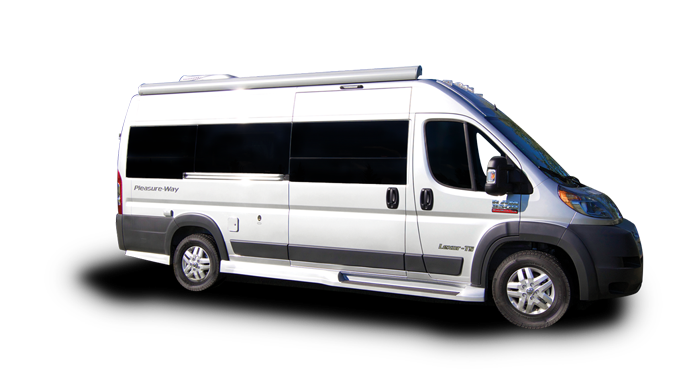 Here at Vantastic Vans we're committed to bringing you the best selection of versatile RVs. When it comes to choosing an RV, it's important to consider how you plan to use your unit, where you want to travel, and how many people you need to accommodate. When you look at the facts, the class B is an overwhelmingly better decision. Why? Read on to learn more.
Maneuverability | When you look at a class A motorhome, the first thing you'll notice is they resemble smaller buses. These are large RVs that are a popular option with large families. Some musicians also use class A RVs to tour the country. Because of their heft, these motorhomes are much harder to maneuver, park at campgrounds, and move in tight spots.
Fuel Efficiency | Because class B motorhomes are smaller, they get better gas mileage and cost less to fill up.This means that you'll save money on fuel and be able to put that money toward visiting additional sites or taking more camping trips.
Size | Class B motorhomes provide you with enough space to live comfortably, without taking up too much space. You get plush beds, a place to cook healthy meals and your own bathroom wherever you are, without feeling like you're driving a bus.
Duality | Your class B motorhome can be used as another vehicle to get around town. It's perfect for small and medium sized families who want the convenience of a motorhome, but also appreciate the freedom and flexibility offered by an additional vehicle. In fact, even if you don't plan to travel, these RVs make for a great set-up at your kids' soccer or football games. They can stop in between games to grab a snack, use the bathroom or simply rest.
If you're interested in learning more about class B motorhomes contact us. Our team has the experience necessary to help you find the right RV and a large selection of various floorplans.