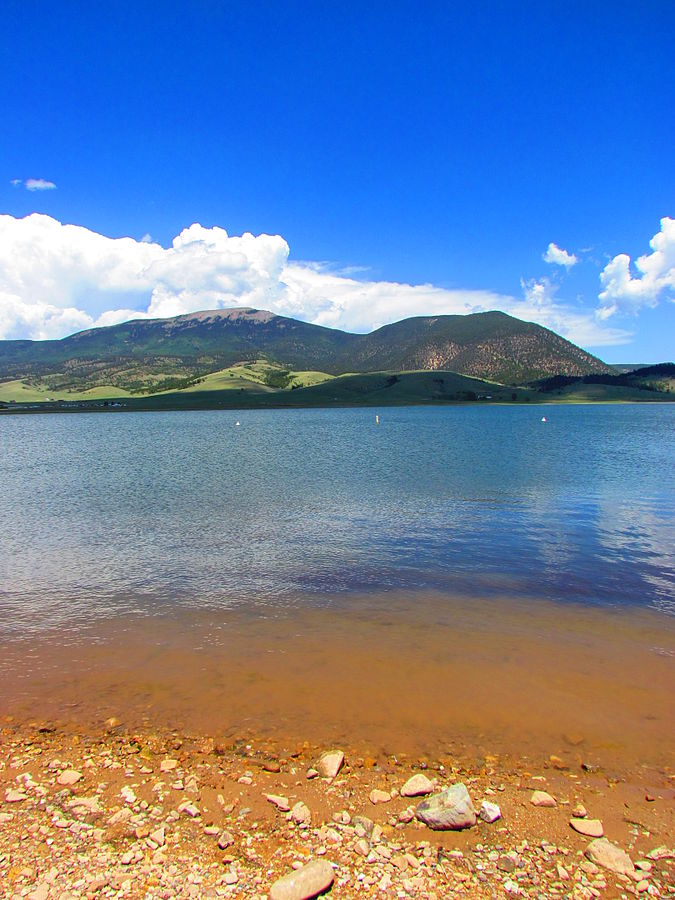 Located in Eagle Nest, New Mexico, on the Enchanted Circle Scenic byway this gorgeous state park promises adventures beyond your wildest dreams. Open 24 hours a day, Eagle Nest offers a wide range of activities and gorgeous sites that are sure to impress. At 8,300 feet in elevation, this state park promises a cool retreat from summer heat and is a great place for wildlife viewing.
Boating is a favorite activity to enjoy at Eagle Nest. This includes both motorized and non-motorized boating. Just be sure to wear a safety vest and exercise proper water safety rules. While you're on the water you're likely to see sail boats, canoes and motorboats. The park offers a boat launch and boat dock.
If you enjoy fishing you'll love the conditions at Eagle Nest. You'll find incredible fly fishing in the Cimarron River. Catch some trout and bring them home to enjoy during an evening fish fry.
If you enjoy bird watching you'll love this park. A wide variety of rare species specially made to survive the unique New Mexico landscape can be seen. Bring binoculars and be prepared to get up early or head out in the evening, that's when bird watching is the best.
Novice hikers will love the hiking trails that are easy and moderate, with some around just one mile in length.
Eagle Nest isn't just a summer time destination. During the winter it provides prime cross country skiing, snowshoeing and ice fishing.
The visitor center features interactive exhibits, while the campground comes with every amenity needed to feel at home. It includes 19 developed campsites, vault toilets and water in the campground. There aren't RV sites available, however, with your small RV you can enjoy camping without needing to hook up to external amenities.
Check out our selection of class B RVs so you can start enjoying your time on the road.