As the Fall RVing season gets closer, you should start looking into all of the Fall trips you will want to make in your RV. All around the country, there are Fall festivals where you can enjoy good food, good music, and most importantly the great outdoors. With an RV, you can travel to all of these locations and spend time in the gorgeous Autumn weather.
For the beginning of the season, why not take your RV up to Bonner Springs, KS for the Kansas City Renaissance Festival? The festival will be open every weekend, regardless of the weather, starting September 3rd all the way through October 16, 2016, plus Columbus Day! Step back in time to the days of knights, ladies, kings, queens, and even pirates! With traditional Renaissance activities, you can enjoy the jousting tournament with a turkey leg in your hand by day, and by night, rest and relax at the campgrounds nearby in the comfort of your RV.
A little further south in Tiger, GA, you can take part in the Tiger Drive-In movie theater. Like all drive-in theaters, you can pull in your car and watch new and old releases on a large, outdoor screen. With modern upgrades to the projection, you can have an old time experience witha newer and better viewing system. Then, after the movies, the Tiger Drive-In encourages RVers to come on in with their vehicles to camp for the night.
One of the most unique experiences you can have for a fall trip is the World Championship Punkin' Chunkin' located in Nassau, DE. This festival takes place from November 4th-6th, so it is well into the fall RVing season. With RV and camper spots at the event, you can park right on the grounds to take part in all of the pumpkin-launching that you want.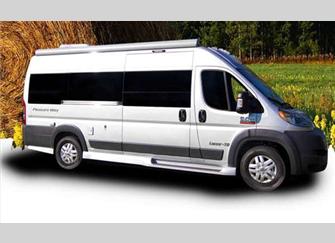 You better hurry up, or you could miss out on these amazing fall events! Contact us or come to our location, and we will show you all of the RV vans that we have available to make traveling to your destination easier and make your stay more comfortable. Then, you can hit the open road for your fall trip!
Save
Save