Can you believe summer is already almost over? Where have your favorite camping trips this year been? If you don't plan on slowing down anytime soon (and why would you?), you'll definitely want to make sure these midseason RV care tips get taken care of so your RV stays both beautiful and functional.
The Exterior
Check your RV's tires, look for bare spots, and check the tire pressure. Tighten the wheel lug nuts while you're at it. You'll want to take a look at your RV's roof seals and seams. This should be done at least every three months, so checking it midseason during the summer is a great time. Leaks can prove both miserable for your camping trip and disastrous for your budget – an early catch and repair will always be cheaper than a major fix down the road. While you're up on the roof, clean and check your awning for any repairs needed or mold/mildew that needs to be cleaned off.
Now's a good time to flush your waste water system, too. Flushing your system on a regular basis can help prevent damaging build up. We can't emphasize this enough – preventative care, and early repairs, will always, always, always be kinder to your budget than a major problem. Many large expenses are preventable through regular upkeep and routine maintenance, and these midseason RV care tips can give you a great starting point.
The Engine
Schedule a routine maintenance for your RV to check the brakes, change the oil, and change the fuel, air, coolant, and hydraulic filters. If you're suspecting any problems, make sure to let the RV technicians know. Call us today to schedule a maintenance appointment!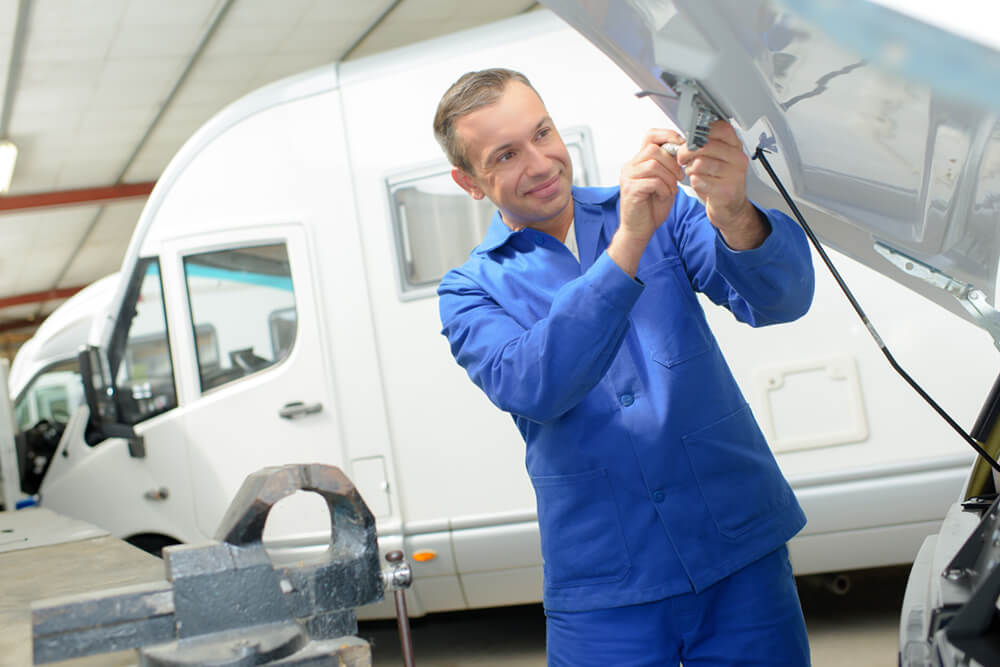 The Interior
Do an all-over tidy in your RV: change the linens on all beds, sweep and vacuum the floors, and run a damp mop over the lineoleum. Take a damp rag to spots that collect dirt and moisture, like cupholders and cabinet door handles. Clean the windows, restock the pantry, and refill disposable goods like paper towels, toilet paper, and batteries.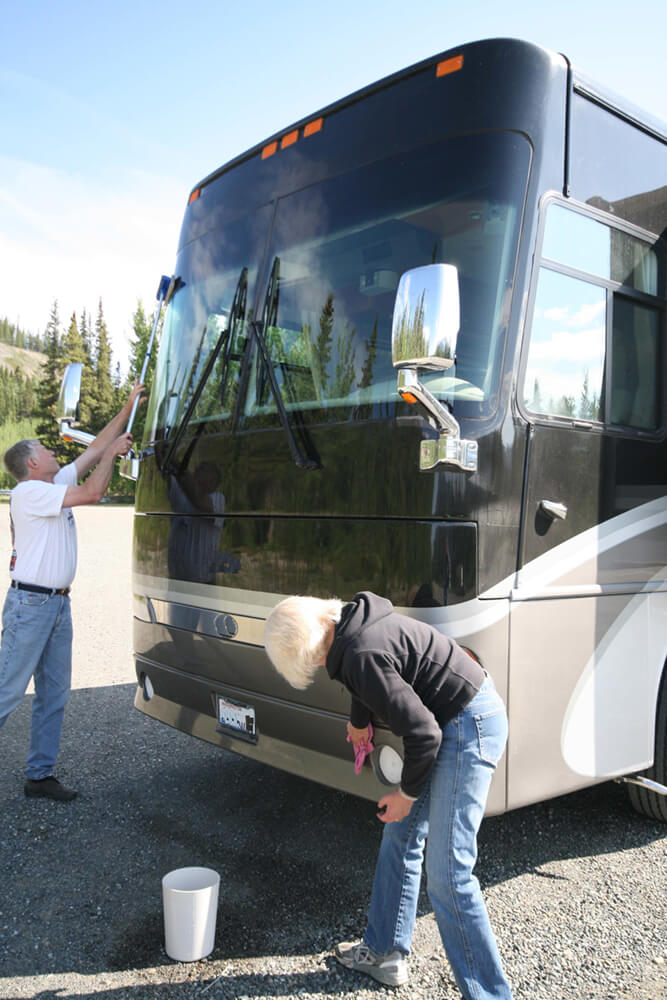 Midseason RV care doesn't have to drag you down. With these midseason RV care tips, you can get it done quickly and efficiently. In fact, why not make it a family project day? Divide up the tasks and make a plan to reward everyone's efforts with a trip to the movies or a favorite restaurant. And if you have any questions or concerns, contact us. We can help keep your RV in tip top shape and ready to enjoy your adventures all year long!