Looking for the perfect gift for travelers? Thankfully, you still have some time! Here are a few ideas for the perfect gifts for travelers from fun surprises to reliable necessities. There's something for every budget!
Fun Décor Ideas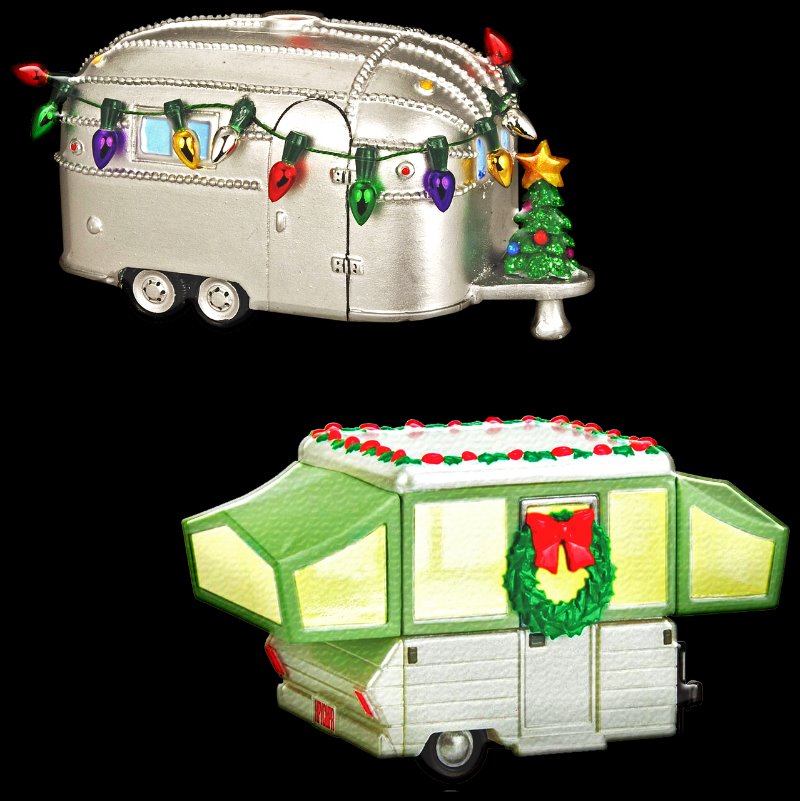 Whether you opt for a fun RV-related Christmas ornament like this one, or something that can liven up the interior of their RV all year round, you can't go wrong picking something that's straight up fun! Indoor décor ideas can include:
Throw pillows or blankets for the living and entertainment area
Candles in their favorite scent or color
Wall art that fits their tastes
 Practical Gear
Let's be honest, things like batteries, RV-friendly toilet paper, flashlights, and other similar items are always handy. Grab a 5-gallon bucket and fill it with a collection of necessities, such as the following:
Matches
Toilet paper
Emergency ponchos
Batteries in a variety of sizes
Disposable paperware such as paper plates and napkins
Garbage bags
Bathroom and dish soap
Functional Gifts that Keep Them Functioning
RV maintenance and upkeep can be expensive, so if you're feeling particularly generous, go for the gold and gift your favorite traveler with a gift certificate to our RV service department to be used as they need. Or if you know of specific services or repairs they need for their new or used RV, you can opt to be more specific and pay for that awning repair or roof leak. We'd love to help you give the perfect gift for travelers, and we make it easy with our service department. Contact us today if you'd be interested in gifting your favorite traveler with some TLC for their trusty RV in our service department. Spring travels will be here before you know it, and your gift could help get them on the road sooner than ever!