If your new or used RV has been winterized and is in storage for the cold months, now is the perfect time to mark your 2022 calendar for the RV maintenance you'll need to schedule for the coming year. RV maintenance doesn't have to be a hassle, and one way to make it easy to is to take one afternoon to mark all the dates for maintenance that you'll need, so it doesn't slip your mind or end up neglected right in the middle of your busy travel and vacation season. Grab these RV maintenance tips and mark your calendars today!
Dewinterizing/Once a Year Tasks
Once you pull your RV out of storage and dewinterize, you'll want to make sure the following annual tasks and checks are performed:
• Clean and flush water system
• Service brakes
• Check for cracks (exterior, seams, seals, etc.) and reseal exterior if cracks are found
• Propane inspection
If you have our RV service department help with these, also have the following taken care of:
• Fluids and filters checked/changed
• Jacks, hinges, and hitches lubricated
Then, mark your calendar for 6 months out for the above two tasks, as they need to be done twice a year.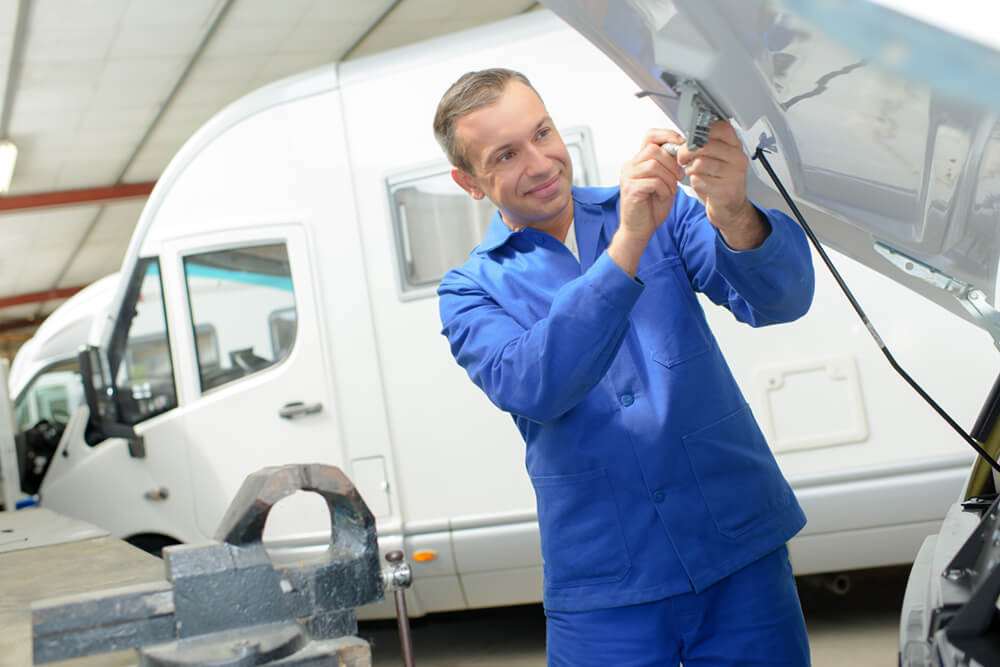 Monthly Care
Once a month, go through and take care of these quick and easy RV care tasks:
• A/C: clean the vents, filters, and intake
• Check for cracks: it's easier and less expensive to repair these as you find them! So continue to check monthly even if you have an annual inspection done. Water damage can cause absolute nightmares and costly repairs if it goes without attention.
• Lubricate all slide outs
We're Ready to Help
Our RV service department is ready to help with all of your RV maintenance needs. Even if you have questions or are unsure about specifics on RV care you want to handle yourself, we are ready to answer any questions you have. Contact us today!