Come check out our RVs with front entertainment! This is a great floor plan feature to have that gives you more control while vacationing, and many families love this layout. Find out why and check out some of our great, pre-owned RVs for sale below with this feature!
Parental Controls
Front end entertainment makes traveling with younger children even easier! The adults will be driving, of course, but having entertainment nearby gives you the freedom and flexibility (and control!) over what gets watched, and whose turn it is to choose. Since front end entertainment is nearby cockpit or additional bucket seats or bench seating, you can rest assured the kiddos can stay buckled in while enjoying a favorite movie.
This Coachmen Galleria RV offers this kind of arrangement, with seatbelts provided for the safety of your passengers.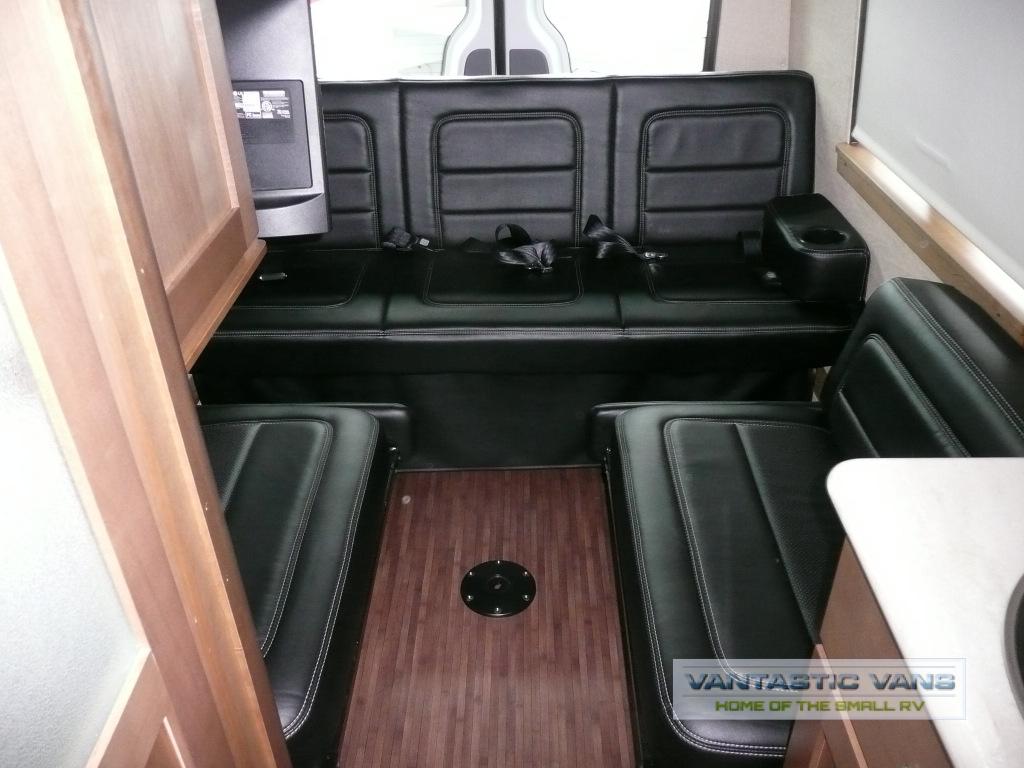 Good Night, Screens
One helpful thing about having the primary entertainment away from the bedding area is that you'll sleep better at night. Enjoy your movie night and then retire to a separate, private sleeping area away from screens.
Our Forest River Forester, for example, positions the private bedroom at the rear, able to be conveniently closed off from the front entertainment seen above the cockpit.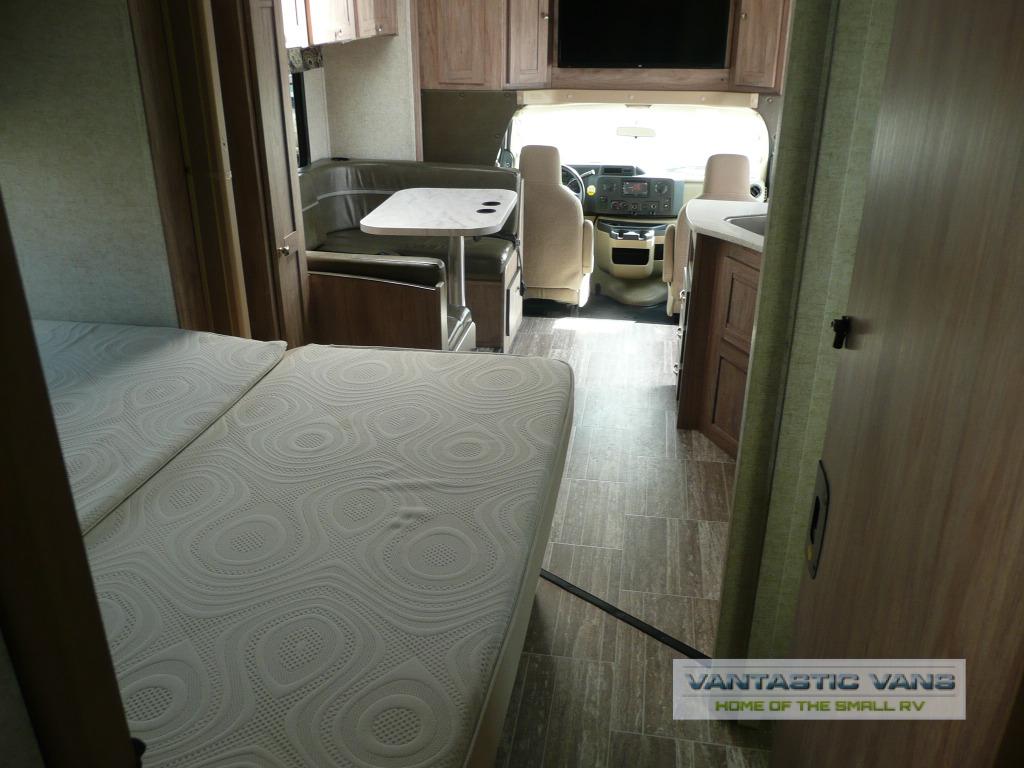 Enjoy Hosting
Another great thing about front end entertainment is the ability to have a fun game or movie night upon immediate entrance to your new or used RV. When your living room, entertainment, and galley kitchen (gotta have those movie night snacks!) are all within easy reach of each other, it makes it easier to have a fun night with family or friends before bunking down later.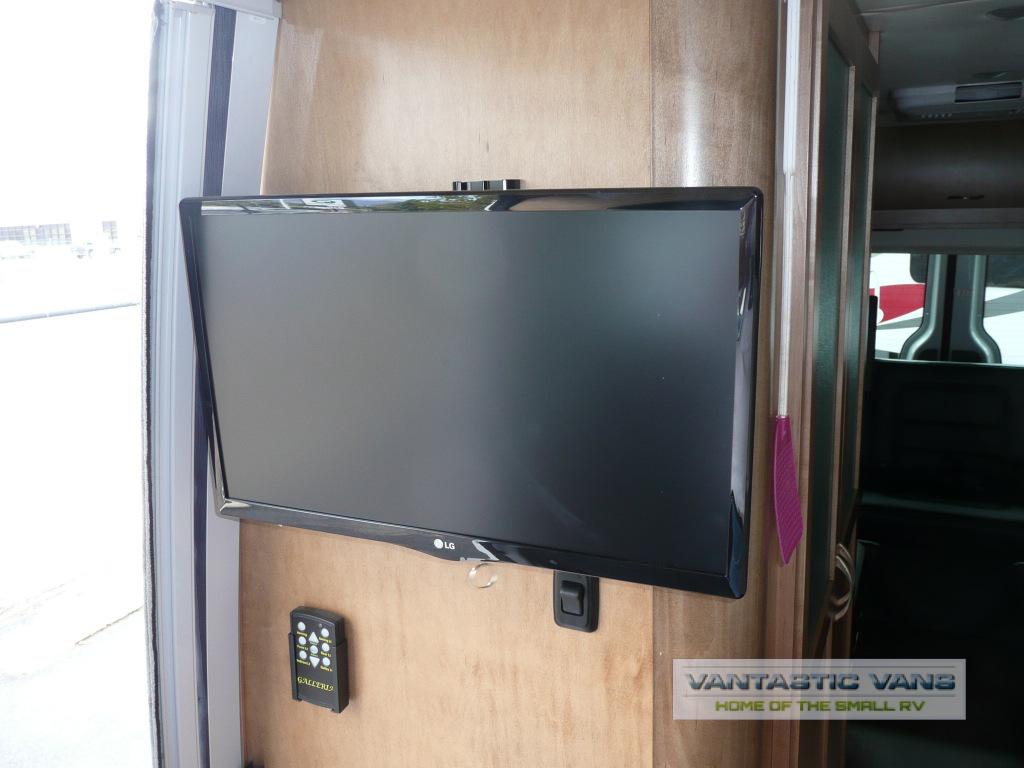 We'd love to help you pick out a new or used RV that best suits your needs, down to the floor plan layout that's best for you! Contact us today about any of our RVs with front entertainment!