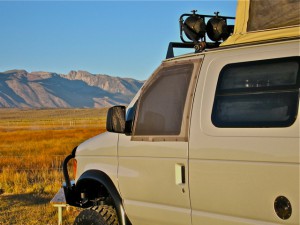 If you are looking for the best RV service in New Mexico, look no further than our team here at Vantastic Vans. With more than 50 years of combined RV service experience, our team has the knowledge and skills necessary to make sure you get the best price and highest quality of work.
We are located in Albuquerque, New Mexico, and can provide your RV with top notch service. We are vertified by Dometic, Norcold, Roadtrek and Pleasure-Way, which means regardless of your appliances, you can rest confident we will take care of you. We also offer  a variety of services including electrical systems, plumbing, heating and cooling, video and audio, all appliances, awnings and hitches.
Our service hours are 9am to 5pm Monday to Friday. Call ahead at (505) 254-7606 and schedule an appointment and we will get you in and out to meet your schedule.  From a simple oil change to more complicated electrical work or major repairs, you can rest confident that Vantastic Vans is here for you.