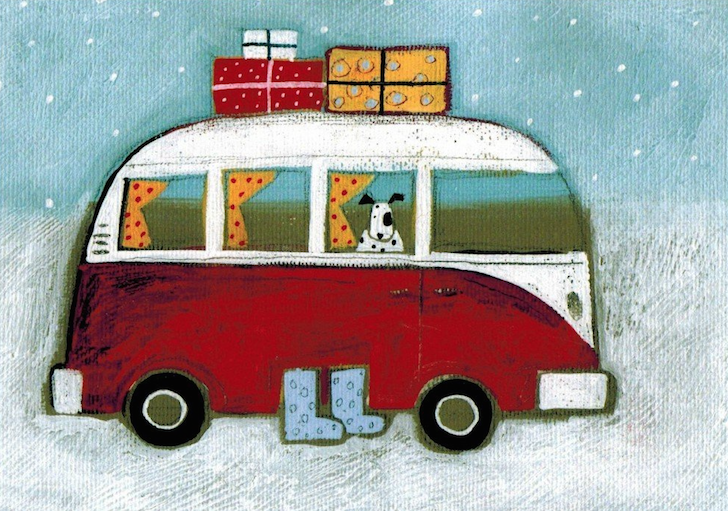 The holiday season is a time of food, fun, family, and friendship, and there is no better way to celebrate this holiday than at a campground in your RV. Campgrounds allow you to get away from the hustle and bustle of everyday life and enjoy the beautiful fall weather.
If you want to have your family's holiday meal at an RV park, it is important that you plan ahead to have everything that you need for a successful dinner.
Cooking the Turkey: No holiday meal is complete without a nice, juicy turkey, and cooking one of these on the road may be slightly more difficult than at home. But most campers have an oven that you can use, or you could bring along a separate turkey roaster or a turkey deep fryer to use outdoors.
Make Items Ahead of Time: Although many RV kitchens are large enough to have room to move around, they will still be smaller than your kitchen at home. So cooking everything in one day will be difficult. You can prepare desserts early and keep them cool in the fridge, or reheat pre-made sides in the microwave.
Decorations: Bringing along a holiday table cloth or a string of holiday lights can be the perfect way to set a festive mood. With a evergreen centerpiece and holiday plates, you can make everything feel just right for the holiday.
Research RV Parks: Some campgrounds will celebrate this holiday by hosting their very own Thanksgiving meal, so if you want to participate with other RVers you can simply locate one of these parks and enjoy a potluck meal while meeting new people.
Enjoying you holidays on the road can be a great way to get away and truly enjoy the season. If you are ready to celebrate like this, be sure to contact us or come to our location to find out about our new and used travel vans and Class B motorhomes that you can get to take your family for a holiday trip.
Save
Save