Some of the most popular campers on the market today are lightweight RVs, so we, here at Vantastic Vans, are happy to have models such as the Travel-Lite Falcon travel trailers for sale. Pick from any of the four floorplans available and see all of the amazing benefits that come along with it in this Travel-Lite Falcon travel trailer review!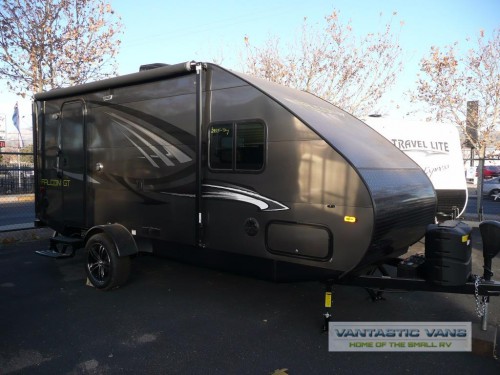 Ultra-Lite Construction
The main thing about the Travel-Lite Falcon that so many people love is its ultra lightweight design. The 100% high grade rolled aluminum will provide strength and stability to the camper without adding a lot of weight. You'll find that this recreational vehicle is a breeze to tow due to the smoother ride that can be towed by most 6-cylinder vehicles.
Money Saver
You are also certain to love the amount of money you can save when you own a Falcon travel trailer. Not only will the price of the RV be incredibly affordable, but you will also save money due to the fuel efficiency of it. The lightweight frame paired with the aerodynamic, wind cutting design will decrease the resistance to make pulling it easier on your car. You'll make fewer stops to fill up, so you can have more money to spend on your vacation!
Same Amazing Amenities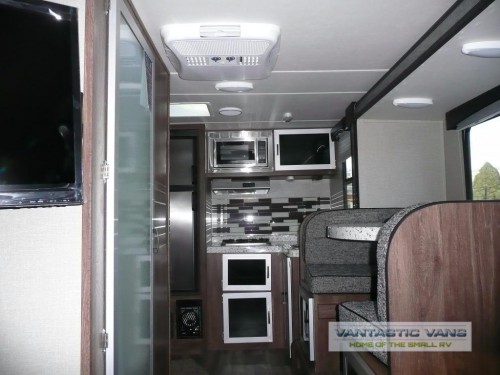 Even with the lightweight, compact design, you will still find plenty of room for all of the amenities you want at the campground. Sleep up to six with convertible furniture, bunk beds, and a queen master. Plus, you'll even have room for a full kitchen complete with molded Granicote countertops and stainless steel appliances and your choice of a full bath or combination wet bath.
Travel down the road in style and ease when you own one of our Travel-Lite Falcon travel trailers! Contact us today to find out more, or feel free to stop on by our location to take a look inside for yourself.