Who is ready for some amazing fall camping trips? I sure am! The fall is my favorite time of year for camping: brisk and foggy mornings, crunchy leaves on the ground, and a warm campfire to gather around for a hot breakfast or hearty meal at the end of the day. Make sure to bring this camping recipe for the best apple cider with you on your camping trips this fall! It's perfect for heating up on your new or used RV's outdoor kitchen, and enjoying warm mugfuls around the fire.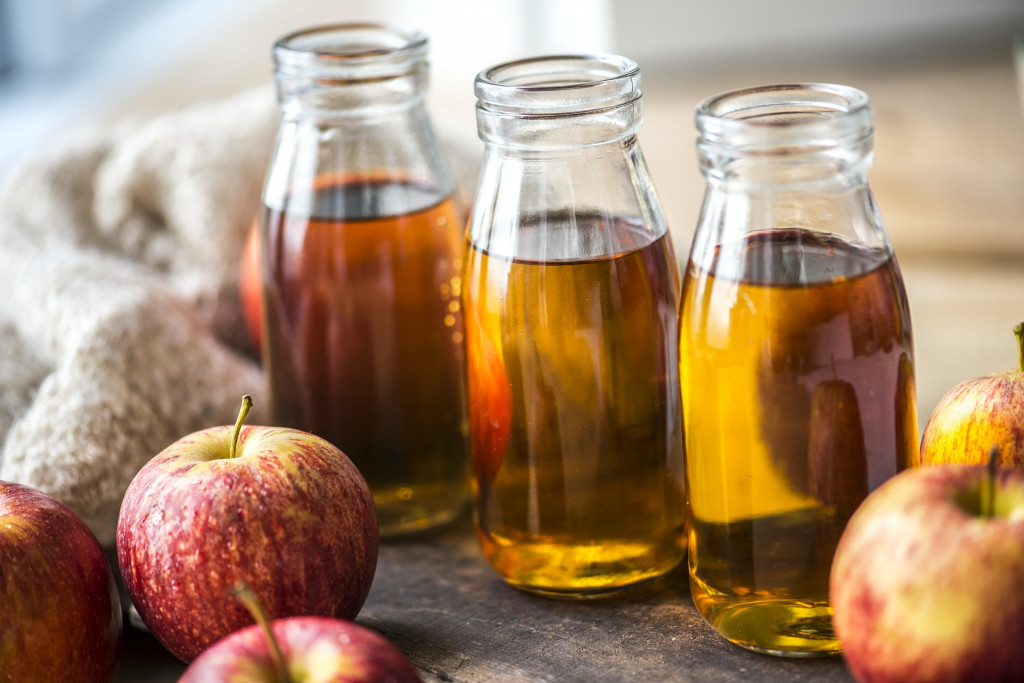 Spiced Apple Cider Camping Recipe
Ingredients:
2 quarts apple cider
1 orange, sliced
2 cinnamon sticks
1 tsp whole cloves
2 Tbs brown sugar
Utensils:
Dutch oven
Spoon & ladle
Cheese cloth & string
Measuring spoon
Cutting board and knife
Directions:
Break the cinnamon sticks into pieces. Wrap the cinnamon stick pieces and whole cloves together in cheese cloth. Tie with a string. (Pro tip: do this before you set out on your trip, and place the whole bundle in a zipper storage bag in your new or used RV's kitchen pantry.)
In a Dutch oven, combine apple cider with brown sugar. Stir to dissolve. Add orange slices and the spice bundle.
Heat over medium-low, stirring occasionally. Ladle into cups.
While you're making the spice bundle in advance, you might want to make a few – because you'll probably want this every day while camping! Store all of them together in a food storage bag and use one bundle for each batch of cider. Bring a fresh orange and use a fresh spice bundle for each batch.
Our RVs for sale with outdoor kitchens typically boast plenty of room to store all the ingredients for this great camping recipe, so you can easily make it outside without running inside for different items. Or, if you'll be spending the day hiking and away from your RV, have it warm and ready to go by making it in your Crock Pot inside. It's easy to adjust – just leave it on low heat or the "keep warm" setting and you'll have a cozy spiced drink to look forward to when you return!
Contact us today to ask about shopping for a new or used RV with an amazing outdoor kitchen!