When you're enjoying a well-earned getaway in your new or used RV from Vantastic Vans, it's important to plan meals that are both hearty and filling as well as space efficient and easy to make. Try these recipe for delicious quesadillas – it's an easy base recipe that you can easily add different fillings to, and best of all, you only need a simple cooktop, one skillet, and a spatula to make it.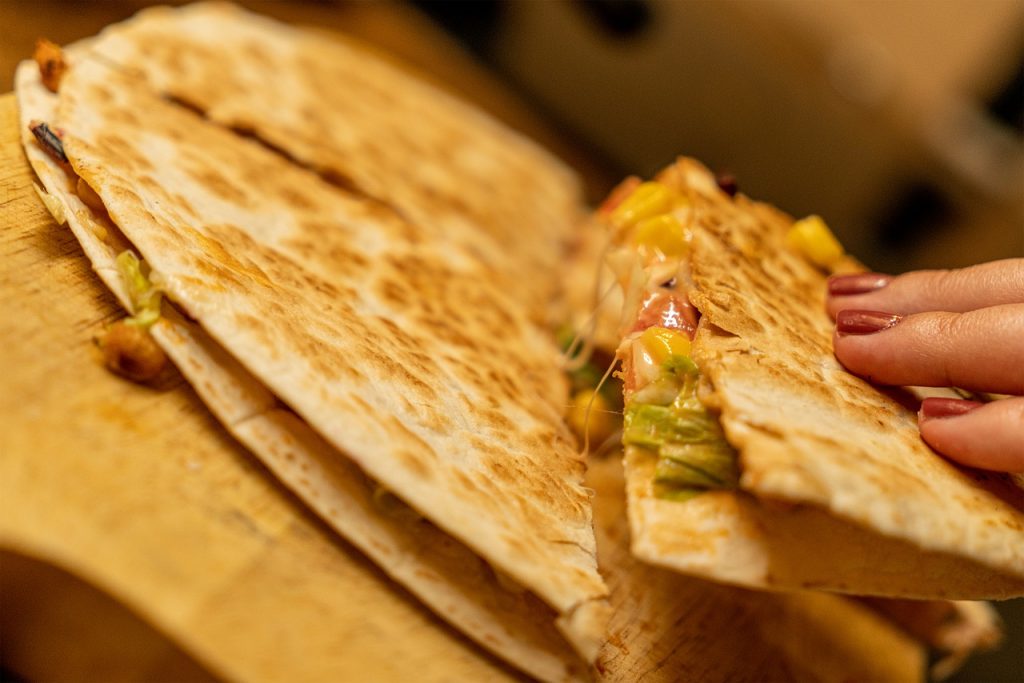 Easy Quesadillas
Ingredients:
Flour tortillas (2 per quesadilla)
Shredded cheddar, pepperjack, or 'fiesta' blend cheese (at least ½ cup per quesadilla)
Fillings of your choice: black beans, corn, pinto beans, canned chicken breast, sliced peppers, onions, olives, or anything else!
Seasonings you may like: taco seasoning, Ranch seasoning, etc. (optional and to taste – no more than a pinch/sprinkle)
Butter
Toppings: sour cream, salsa (optional)
You'll also need:
Nonstick skillet that's slightly larger than your tortillas (for example, if your tortillas are 10", use a 12" skillet)
Spatula
Let's get cooking!
Preheat your cooktop to medium-low heat.
While it's warming up, lightly butter one side of each tortilla.
Place one tortilla butter side down into the skillet.
Immediately sprinkle some cheese over the non-buttered side of the tortilla in the pan.
Add other fillings of your choice, seasonings if you prefer, and another sprinkle of cheese (I like my quesadillas really cheesy!).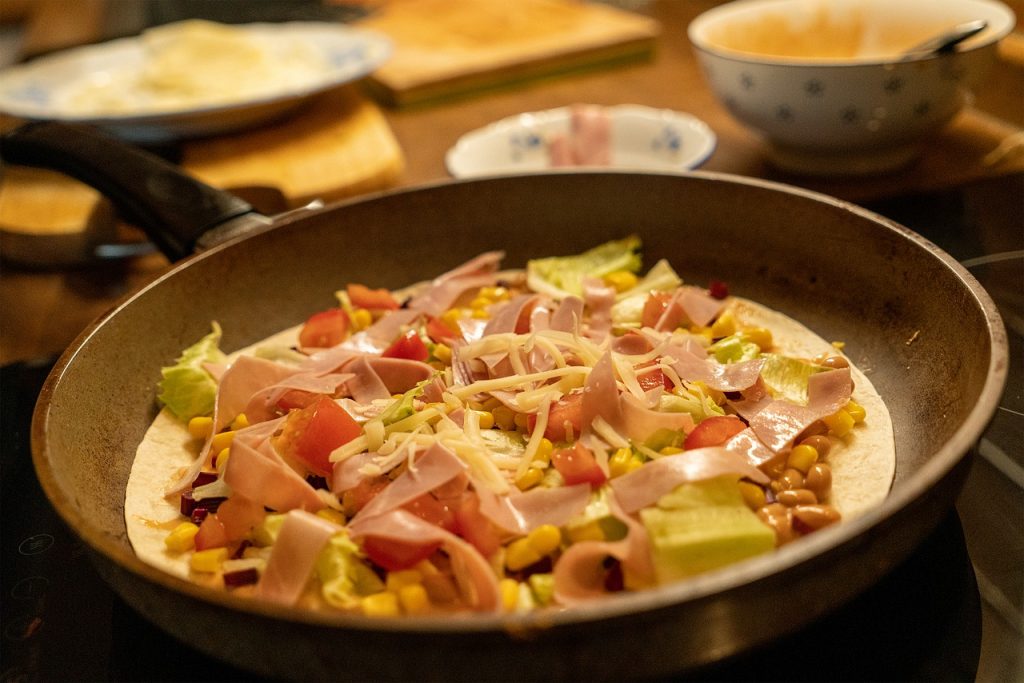 Place the other tortilla on top, with the non-buttered side facing toward the middle.
Carefully flip and cook until both buttered sides of the tortilla are golden brown and the fillings are melty.
Remove from heat, slice, and serve with your favorite toppings like salsa or sour cream.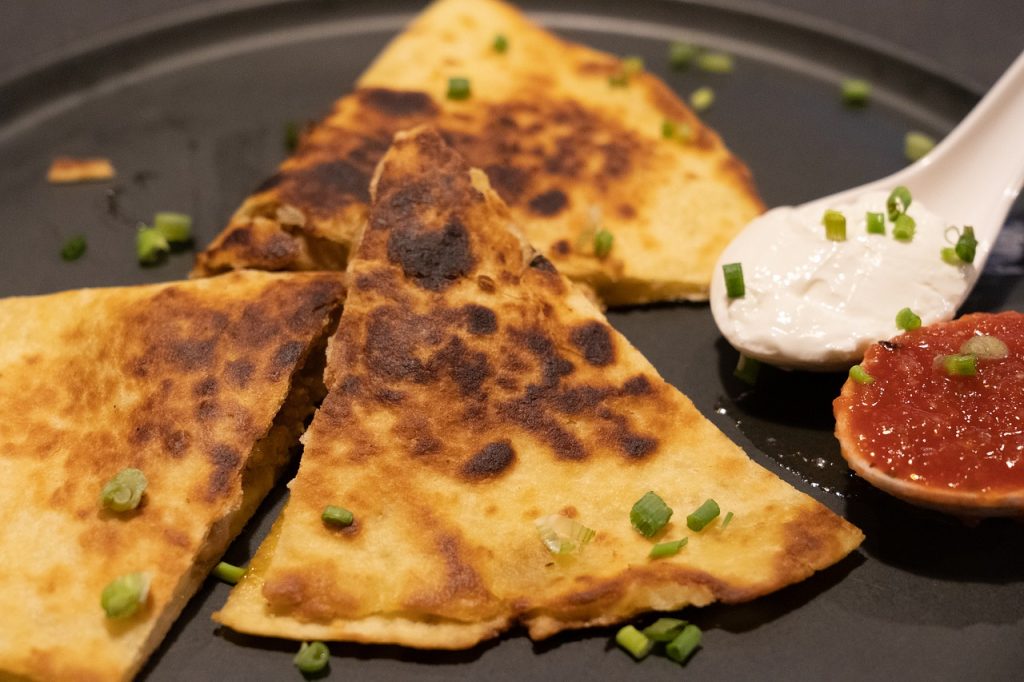 Handy tip: cooking these low and slow always beats a higher temp on the cooktop. You don't want your tortillas to brown (or blacken!) and get too crispy before the fillings heat all the way through. To avoid this, I keep my cooktop on the lower side of low-medium heat. This allows the butter to melt and the tortilla to toast and golden slowly, and let the other fillings to warm through as the cheese melts.
This is also a great recipe for using on the outdoor kitchen of your RV, if it has one. Contact us today – we'd love to help you pick out an RV that has the amenities you need for your vacations!