There have been a lot of improvements made to the 2017 Pleasure-Ways motorhomes. These upgrades are meant to make life on the road easier and much more enjoyable as well as create a more luxurious living space. Let's take a look at some of the new features to see just what you can expect.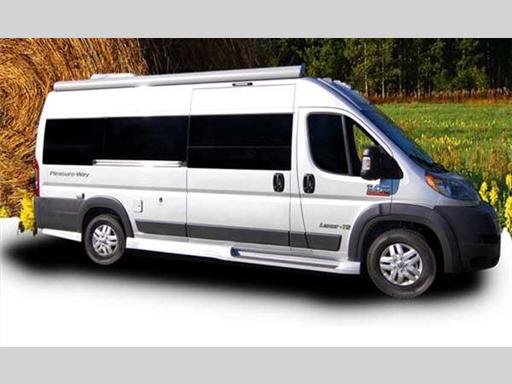 One of the first and most noticeable differences you will see in the 2017 Pleasure-Way models is the legless power awnings. In the past, the outside awning would need to be staked down by the collapsible legs, but now the awning is free hanging to create a more open exterior space.
There will also be some changes to the interior design. With a third option for the ultra leather fabrics, a third Corian countertop color, and a third option for high gloss laminate cabinets, you can truly make your van unique to your style. Plus, you can even choose a flat panel design for the cabinets to make it look even sleeker.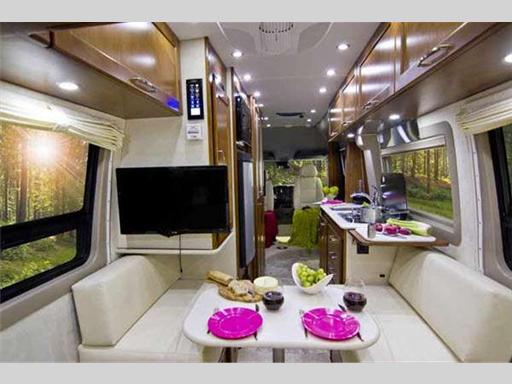 The biggest addition to these Pleasure-Way motorhomes is the 2000 Watt power inverter. This device will provide 110 volts to many of the smaller electronic devices you will have without needing to plug in to an electrical source. This, plus the expanded solar power options, will make this one of the best RVs for getting off the grid.
Finally, you will love the addition of the screen package. Not only will this come with a screen off the rear of the van, but it will also have a side door screen. Keep the bugs out by zipping up the screen while still allowing a lot of natural airflow from the outside.
As you can see, there are many new features to the 2017 Pleasure-Way motorhome. Be sure to contact us or stop by our location to find out everything new that you can get from these incredible vehicles. Then, you can start RVing in the style and luxury that you can only get from a Pleasure-Way.
Save