When it comes to picking a new or used RV for your family, floor plan features count! Even the configuration, or layout, of different features can make a different…like an L-shaped bunkhouse with twin beds or double-over-double bunks; or a kitchen with or without an island.
Another floor plan configuration to consider is what you'll find in our RVs with a rear living area for sale! There are some definite advantages to consider based on a rear living arrangement. Check out some pictures of some of our units below with these features and why it might be good for your family!
More Comfort
A rear living area in your RV tends to give you more options when thinking about furniture and extra sleeping space. Having one or even two sofa sleepers is more likely because you're not sharing the space with other parts of the RV – like an adjoining kitchen. Plus, rear living spaces often give you more space for larger entertainment centers. And, you can enjoy the bonus perk of transforming a rear living space into a second bedroom with the use of sofa sleepers or a convertible dinette, like in our
Cherokee Grey Wolf travel trailer for sale.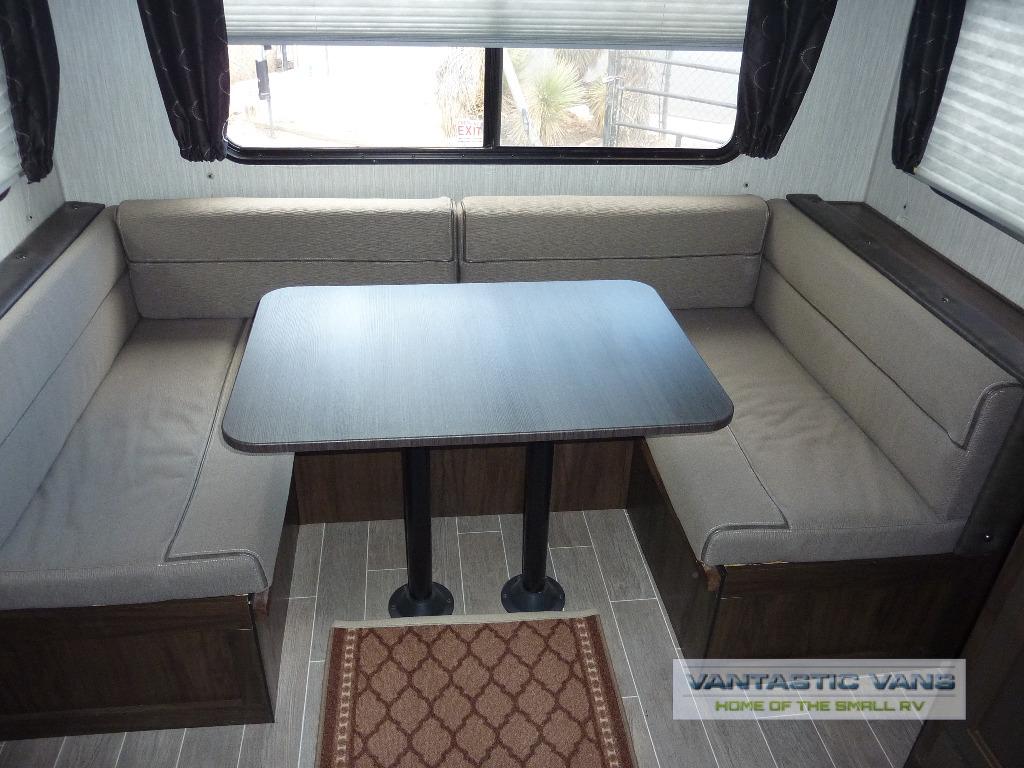 Better Views
Rear living areas also have the advantage of having bigger or panoramic windows, since they're not broken up by cabinetry or entry doors. Park your RV so that the living room window faces west – then kick back and enjoy the beautiful sunset views – our Palomino Backpack truck camper for sale is perfect for this!
Larger Kitchen
Finally, another great perk from having a rear living area in your RV is that the kitchen and dining area is opened up fully as well. Being able to maximize your interior space with features like a pantry or kitchen island is made easier when the kitchen and dining isn't combined.
Check Our Inventory Today
Making sure our customers are fully satisfied with every detail of their new or used RV is our top priority. Our RVs with rear living areas for sale can help make your vacations more relaxing and fulfilling, and we're ready to help you choose which one is right for you! Contact us today!