When you see a Class B Motorhome on the road, you may not even know that is what you are seeing. From the outside, this type of RV will look like a normal van, but on the inside, there is an entire living space that offers comfort and amenities for traveling or living on the open road.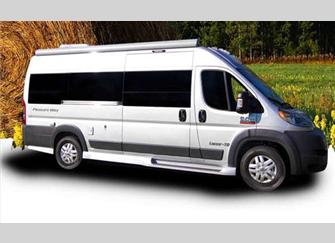 But due to the compact size, you might be wondering who would want to buy a Class B travel van rather than a larger motorhome. However, once you see everything a Class B offers, it won't be hard to understand why these spectacular motorhomes are so popular!.
Deceptively Spacious
Anyone who desires room to stretch out and be comfortable while traveling will like the Class B RV. Although on the outside, it might look like this option will be small and cramped, but you should never judge a book by its cover. The interior design of a travel van are so unique and innovative that you will be shocked to see they offer everything you need in a compact space while still feeling spacious and comfortable.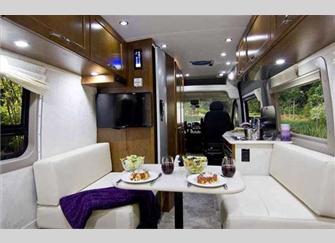 Easy to Drive
With some of the larger motorhomes, driving might be a bit more a chore. With having to maneuver around traffic or finding a space large enough to park, some people might get more stressed with a larger vehicle. For these people, the Class B vans are perfect because driving or parking it will feel much like a regular van that people drive every day.
Perfectly Priced
Another type of person who would buy this type of RV is someone who wants to camp and travel in luxury without spending an exorbitant amount on their vehicle. Class B motorhomes are incredibly affordable but will not compromise quality or the amenities that many people desire while camping.
Saves Money on Travel
Vacations can be expensive for sure, so people who are looking to spend a little bit less while travelling will love the savings a travel vans brings. First, you will be bringing your lodgings with you everywhere you go, so no need to worry about hotel room prices. These RVs will also get better gas mileage than the larger options, so you will spend less money to get where you are trying to go.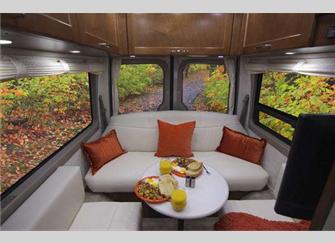 If you are someone who likes luxury but doesn't want the stress of large and expensive motorhome, then a Class B travel van would be perfect for you. Contact us or come on over to our location to check out the many camper vans we have to fit your needs. Hurry up! The open road is calling!
Save