We, here at Vantastic Vans, are pleased to be considered used Class B specialists. Our staff members have over 50 years of combined RV experience, so when you have a question or problem with your RV, we will be here to help.
Our service department has been certified by Dometic, Norcold, Roadtrek, and Pleasure-Way to offer our customers a wide variety of services. As specialists we can provide diagnostic tests and maintenance to most everything on a Class B motorhome such as electrical, plumbing, heating, cooling, all appliances, awnings, and more!
With our facilities and the know-how of our staff, we can take care of any little or big issue that arises with your RV. Whether you just need a routine oil change or want the entire vehicle detailed, there will be someone ready and skilled enough to help.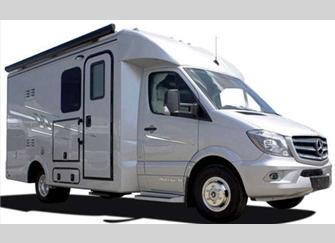 One reason that we are seen as used Class B specialists is that we offer the largest selection of used camper vans in the Southwest. We are constantly buying and selling these used RVs, so we know what the most likely issues are and how to properly fix them. Plus, we take pride in selling only the best models to ensure that our customers get quality products regardless of whether they buy something brand new or some pre-owned.
If you are interested in finding out more about camper vans also known as Class B motorhomes, contact us today! We can tell you anything and everything you wish to know, and once you have decided which model you want, we can deliver it right to you! You can also feel free to stop on by our location to look around at the many new and used RVs that we offer, so you can tour these amazing RVs to see why they are perfect for you.