Check out our brand new website! We have been working to give our customers a better and easier way to learn about and look at our products, and we are excited to show you the new design of our website. With this update comes a new, modern design as well as features and functions to make your shopping experience with us better. Let's take a look at some of the new features!

New Design
The first thing you will notice is the new design. This design has many features that will help you navigate our pages and products more easily. For example, the "Brands" section on the homepage will guide you directly to all of the brands of Class B motorhome we carry. Plus, you'll have easier access to things about us like our consignment forms and customer reviews!

Search Function
Another feature that we are excited to offer on our new website is the "Search" bar. This area will provide you with a simple way to locate the exact style of RV you are looking to purchase. You will be able to choose things like whether want a new or used model, the price range you desire, and any floorplan requirements that you have.
Easier Access to Pages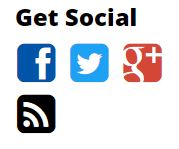 Finally, the website will give you easier access to all of the pages associated with all things Vantastic Vans. The main page will have links to our Facebook, Twitter, and Google+ pages as well as Our Blog. This way you can find out more ways to connect with us and learn about all of our incredible products and deals offered throughout the year.
We love being able to give our customers the best experience possible, and with our new website, you will be able to navigate and find exactly what you are looking for without any trouble. Feel free to contact us today to learn more about us and the many new and used RVs we offer, and then stop by our location to check them out for yourself.